So far I had only duned my 1000, and only had one short day in dirt/rocks with the 900.
Finally last weekend we loaded up the coach and flatbed: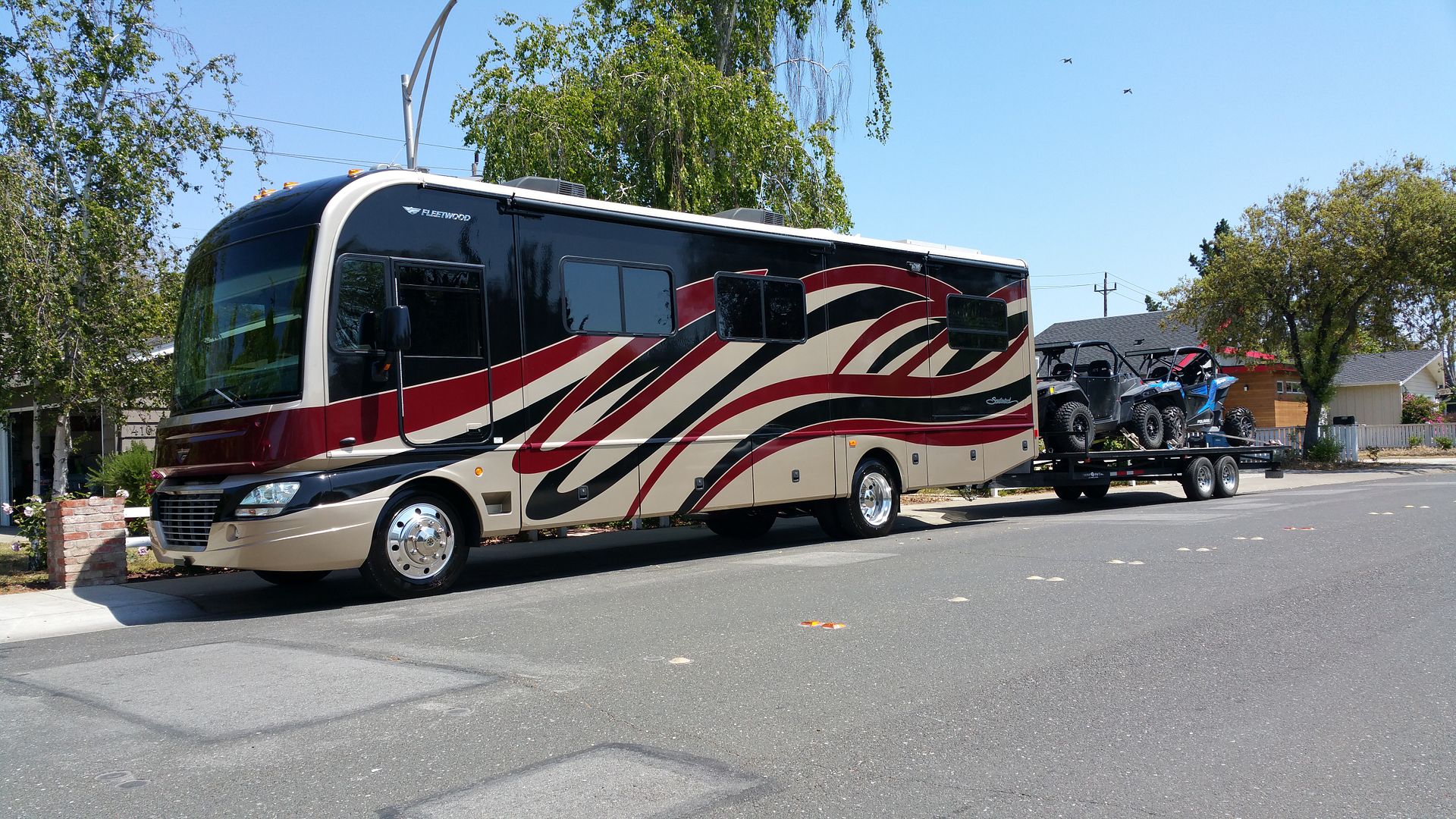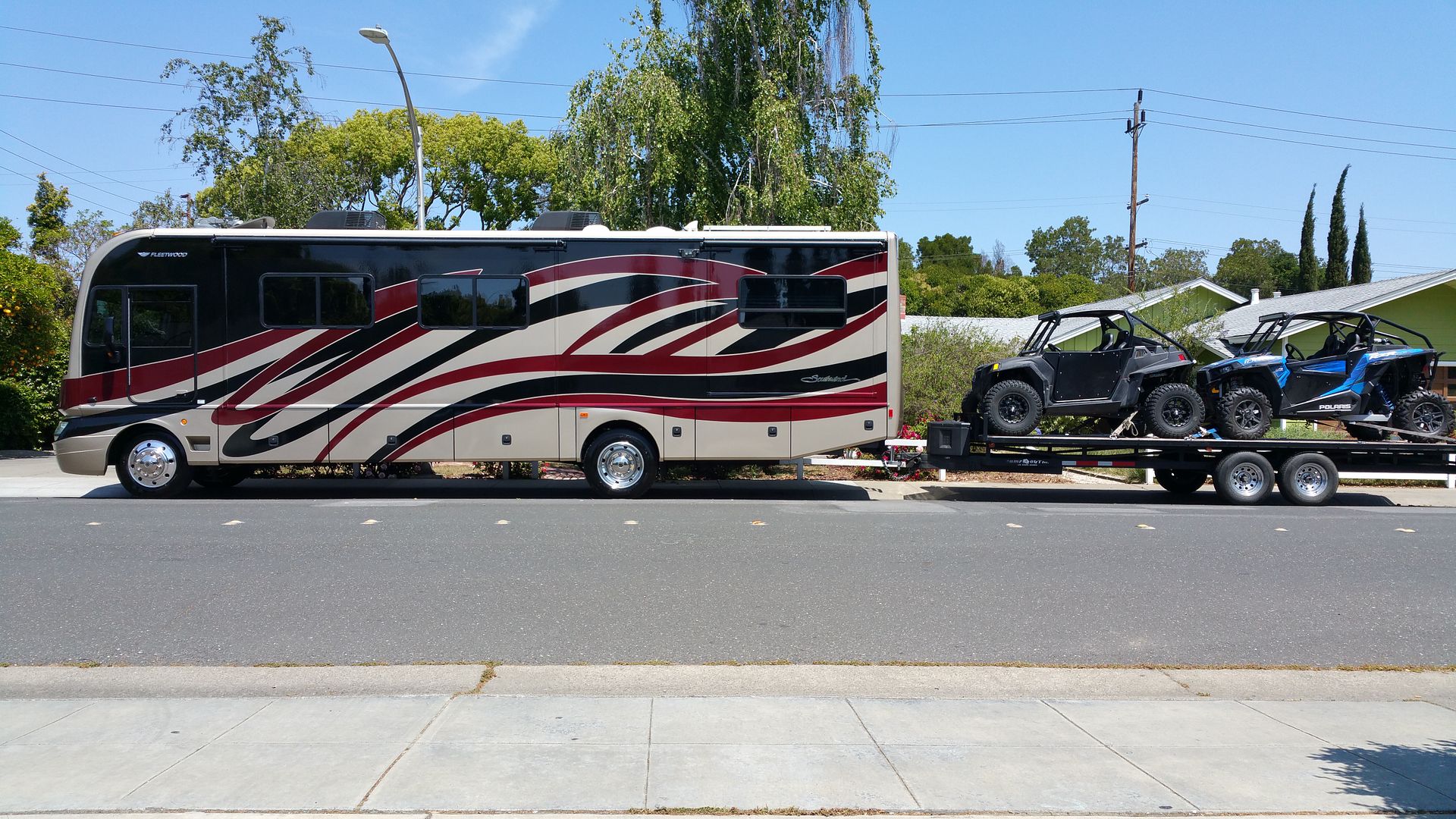 and headed out to the River Rest Resort in Washington, CA.
What an amazing, fun trip. The RRR is beautiful, I will absolutely be going back. The Little Town of Washington is really cool, the hotel/bar was fun (though they need to get rid of the aging, bitchy, tweaker bartenders), and riding straight to the trails was awesome. The rain was actually awesome, it only started raining later once we went inside Thurs/Fri but it kept the dust down and brought snow and mud to go play in. Saturday we got great weather and got to have a nice evening campfire and a big potluck.
The riding was really cool, and varied. Mostly we ran pretty well maintained fire/logging type roads. We did have to divert around downed trees and there were also some pretty rocky sections. Mud and puddles were everywhere and we even got to do some snow riding at the higher elevation. Super fun, I just wish we had even more time to explore more of the trails in the area and do a bit more hardcore sections. I did wheel the 900 a bit up a creek we had to cross and hit a pretty legit hill climb too.
Also, the 900 ran and worked great. At altitude I might have a bit too much clutch weight in it, it was only hitting 7800-7900 RPM at vs. the 8200-8300 RPM at Glamis just a few weeks ago. Even still it felt a bit faster than the 1000 driving it. The steering is super heavy though. The EPS is working, but it was still way heavier steering than any of the other RZRs (including a Jagged X also on 30"s). The Kings worked great on it too. No, it wasn't as buttery smooth as the 1000, but it was a bit tighter and more responsive and it took the big hits easily. It also likes to drift, a lot. I got a good rhythm section going and connected turn after turn with drifts, never getting fully hooked up between turns. The belt was starting to get a little hot and I didn't want to push my luck… but it was very fun. The thing also rock crawled in the creek like it wasn't even trying. I still need to trim the dash by my right knee a bit more, but other than that it was very comfortable to drive for long rides (even with the stiffer suspension).
The 1000 is just an amazing rig. The steering feels nice and light, yet communicative enough that I could drift the crap out of it too. Ed's suspension setup on it is honestly shockingly good. Anybody that got a ride in it or drove it couldn't believe how smooth it is even on rough trails. It does lean a bit more than the 900, but feels fully in control.
I'm also really happy with how the coach did. It didn't struggle with the 20′ flatbed and 2 RZRs at all. It drank fuel up the grades, but that is to be expected.
Pics, in no particular order, and I didn't take nearly enough (as usual):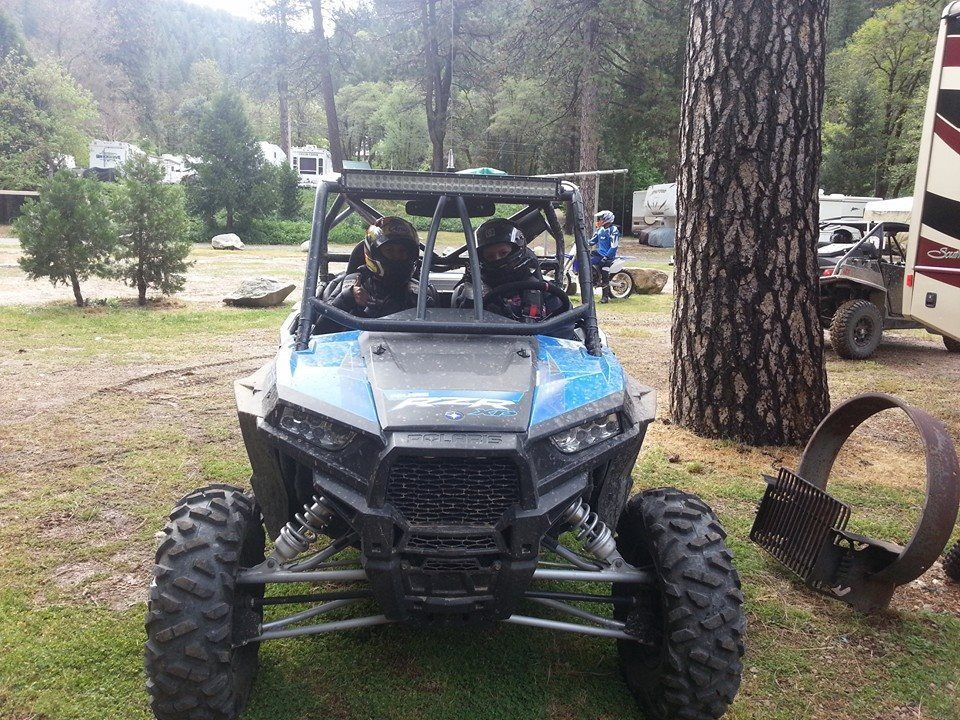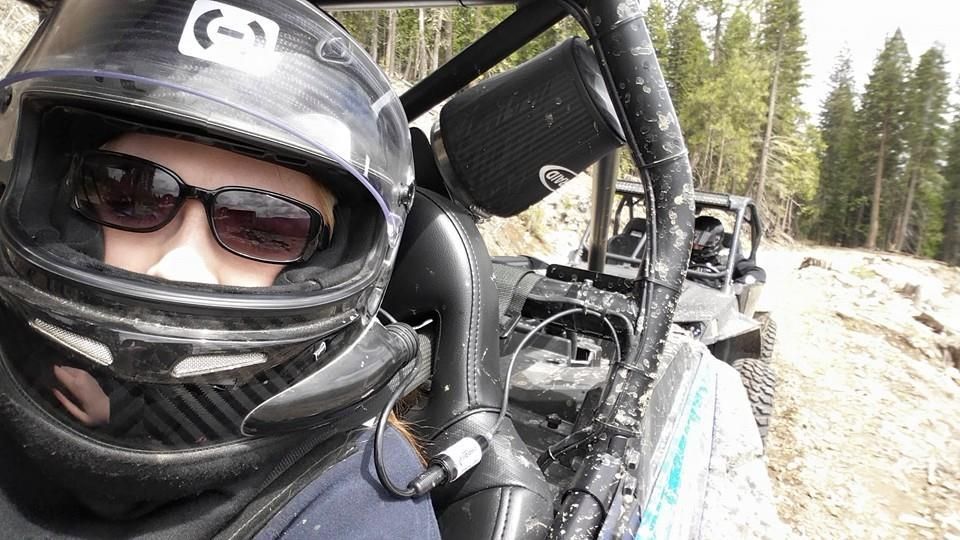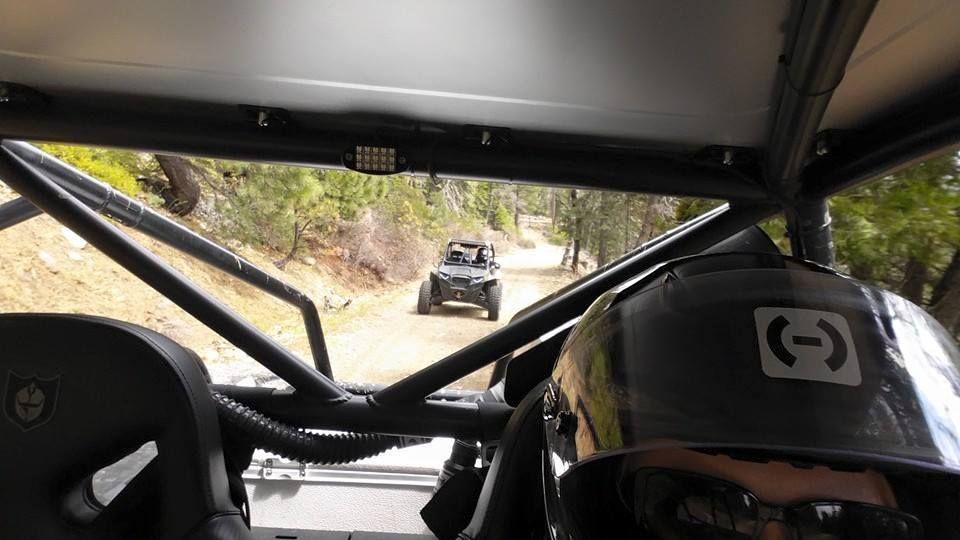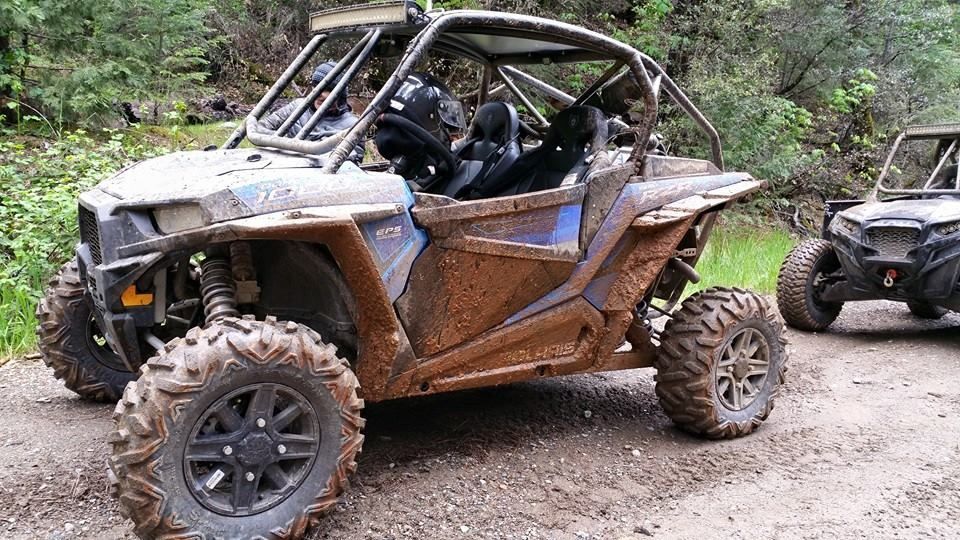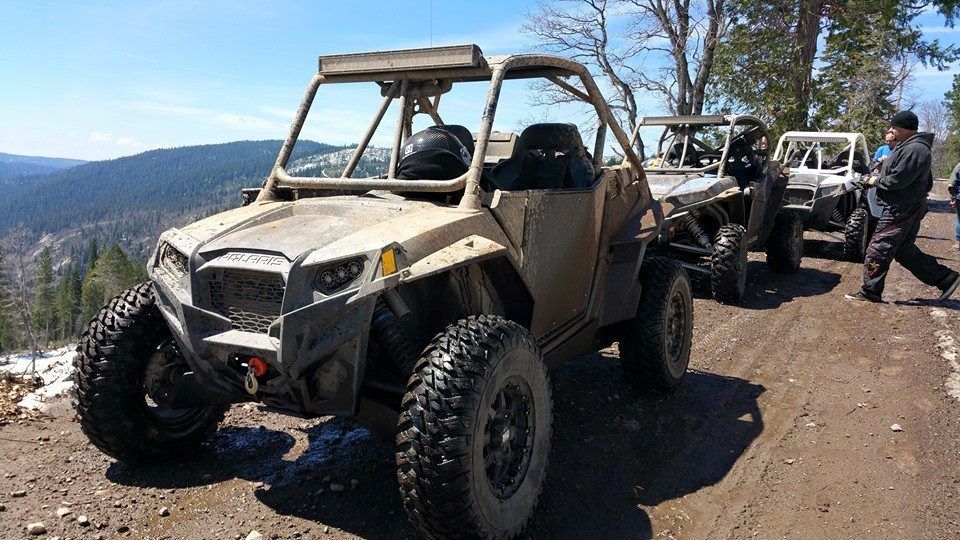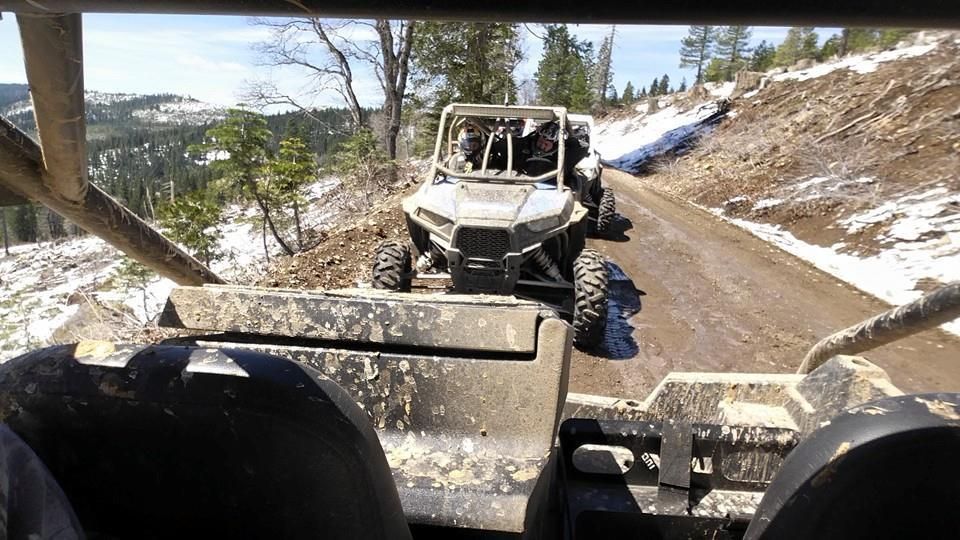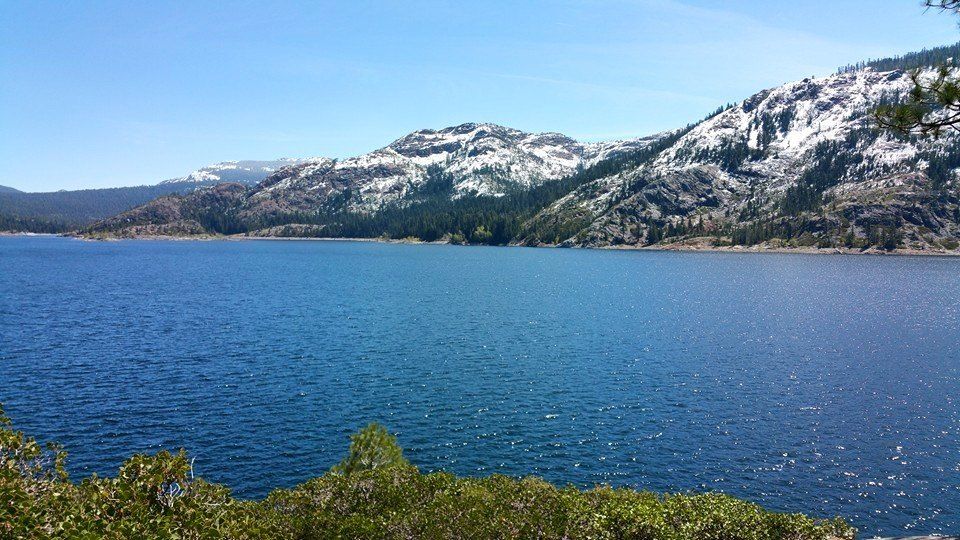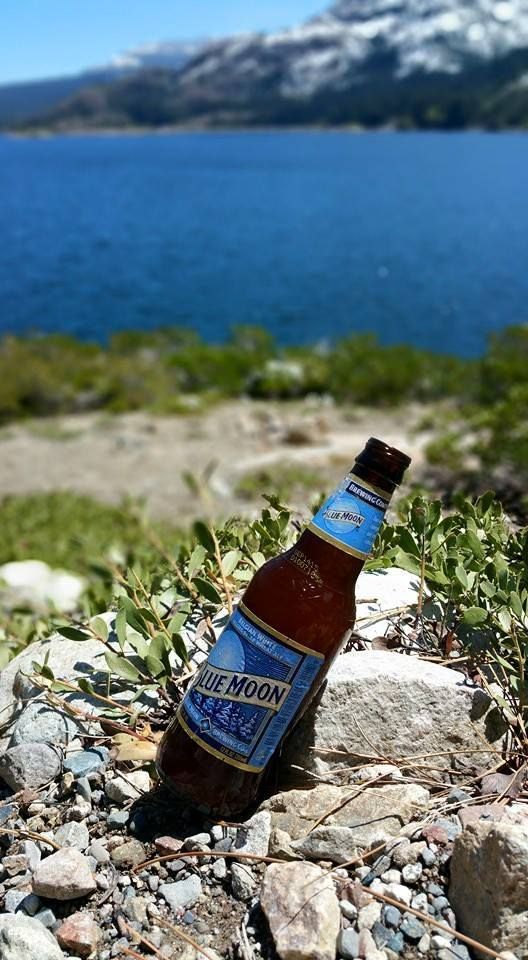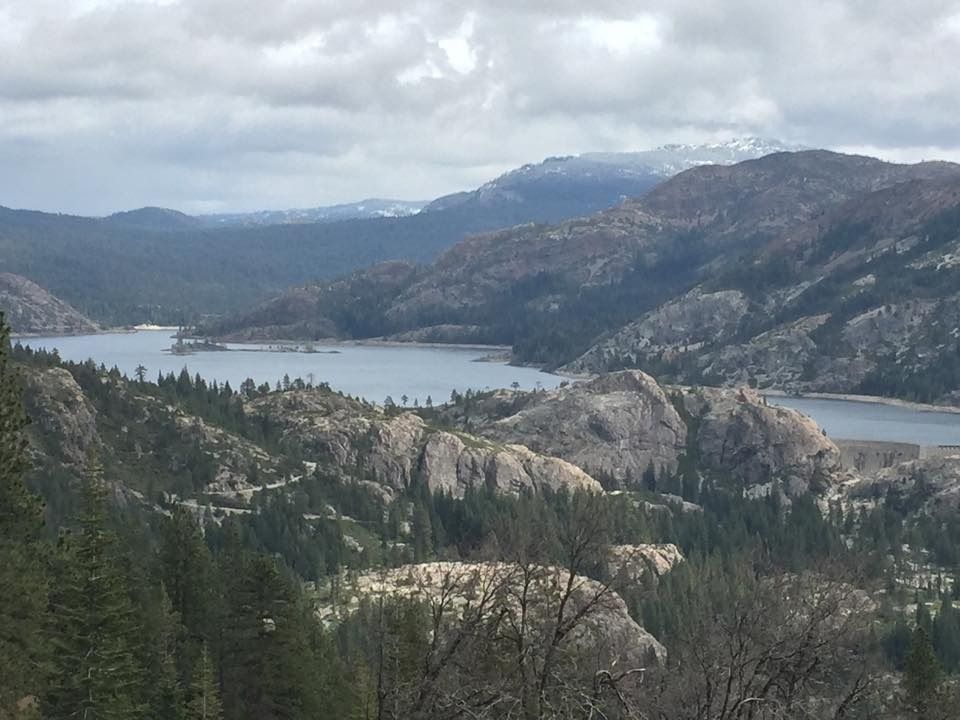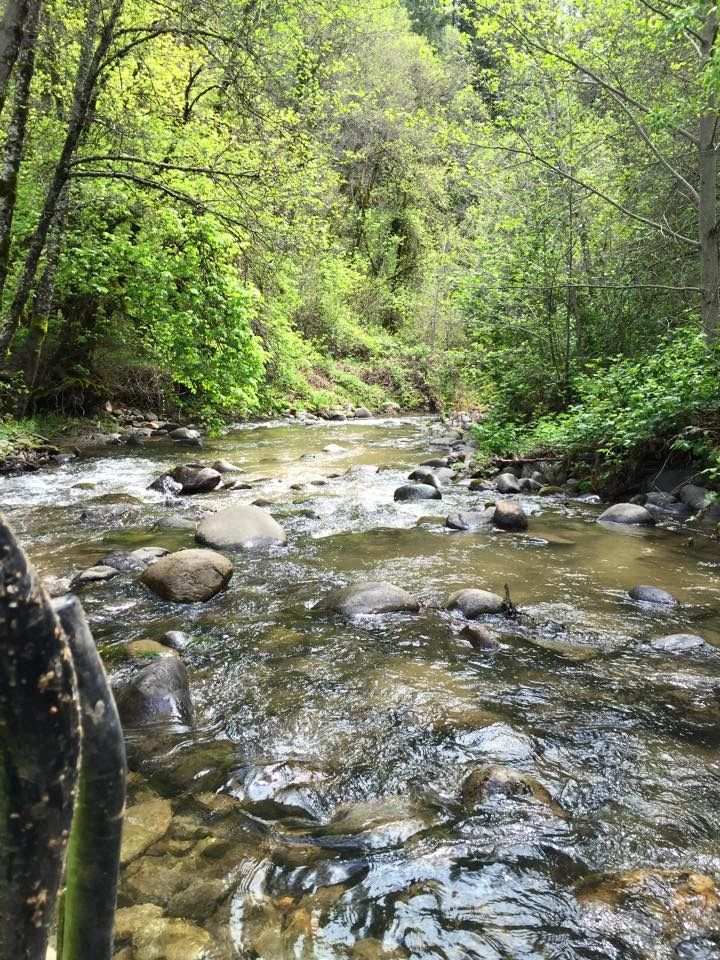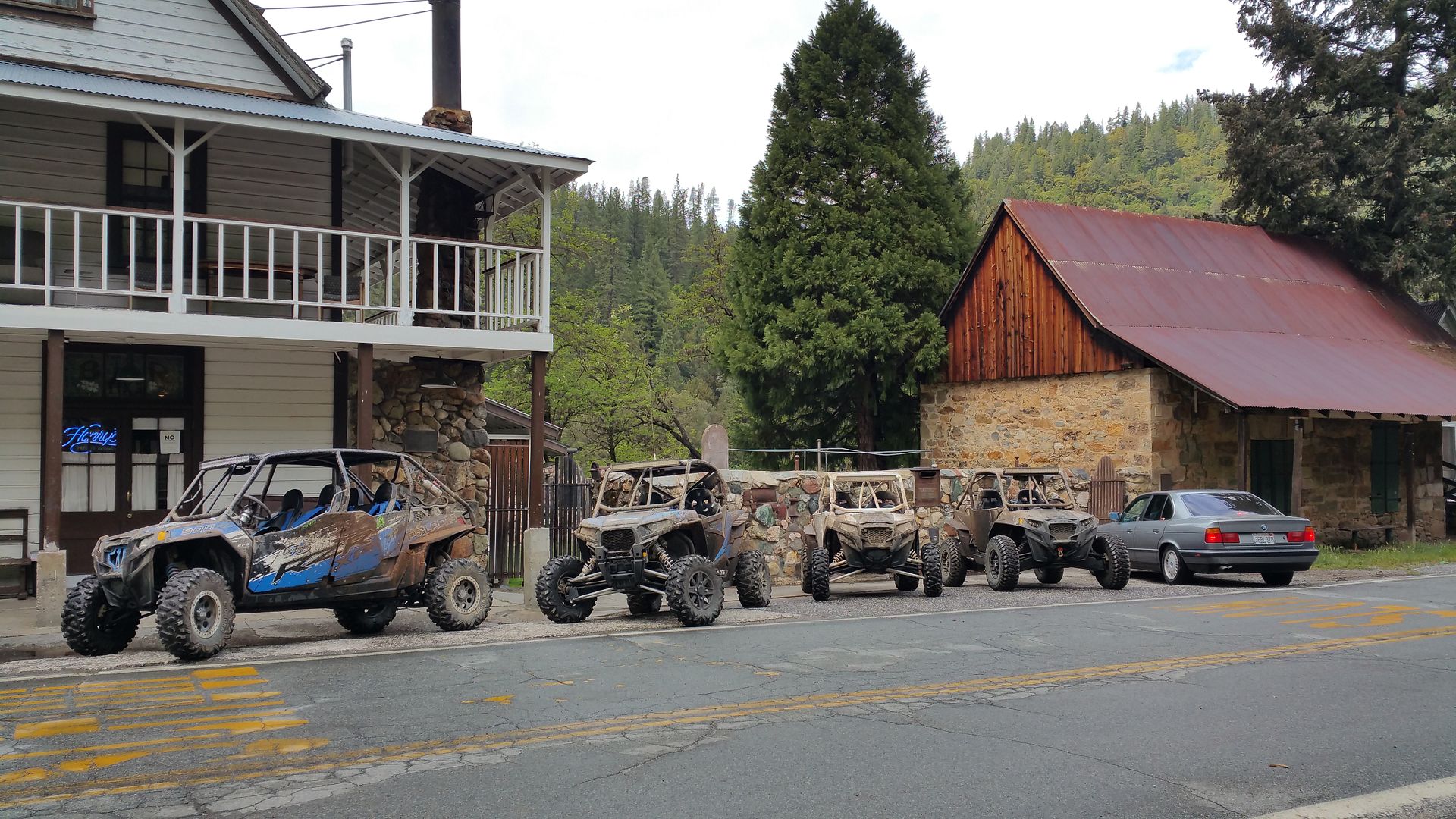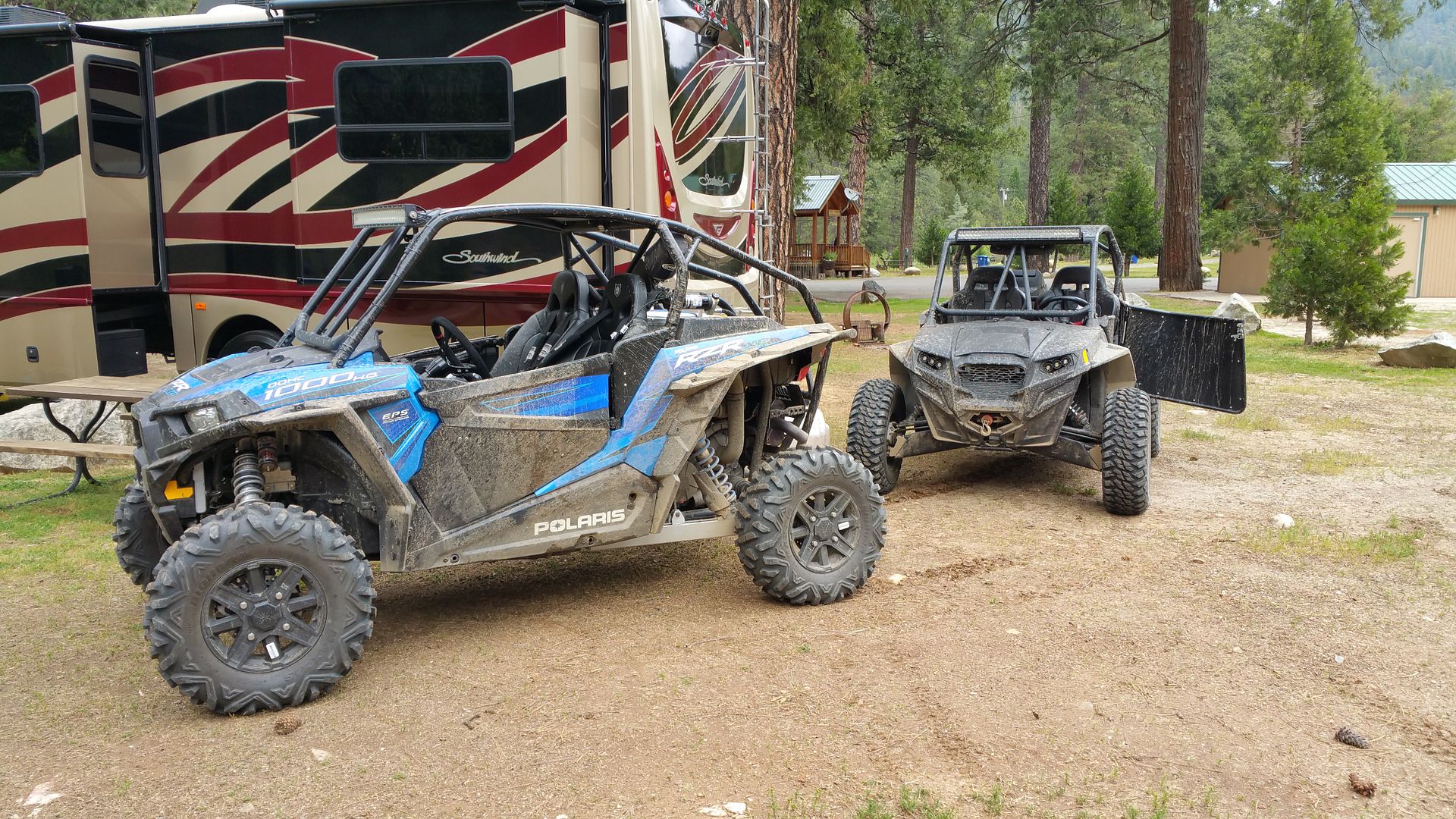 -TJ